Printable Sudoku Puzzles
For your Printable Sudoku Puzzles you can select from a list of very easy, easy, medium or hard levels of difficulty. All sudoku puzzles are absolutely free to print or copy with no files or templates to download. All you need is a printer and paper. Our printable sudoku puzzles are designed for the standard paper size of 8-1/2 inches x 11 inches.
Just choose a level of difficulty below to proceed to a sudoku puzzle list of that level. Then click any of the puzzle links to bring up the sudoku puzzle and solution on a printable page. Simply print your sudoku puzzle from there.
For more information, please see How It Works below.
For details on printing your printable sudoku puzzles, please see Printing Tips below.
Printable Sudoku Puzzles Category List
Choose a level of difficulty below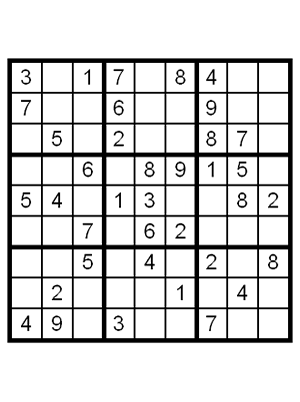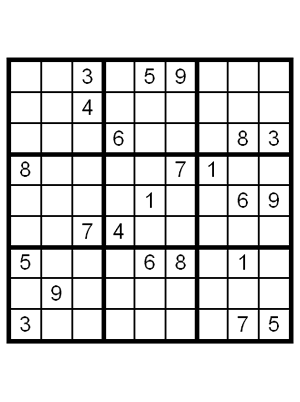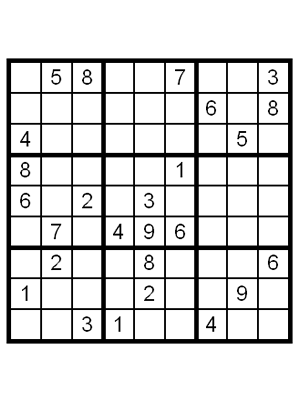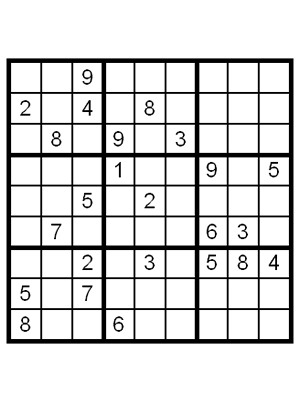 How It Works
The free printables that we offer on this site are printable sudoku puzzles with four levels of difficulty from which to choose.
Simply choose the level of difficulty then click any sudoku puzzle link and a new box or tab will open containing a puzzle and the solution on a printable page. You can choose to either print the puzzle on your printer or copy the puzzle to a file on your computer for future use.
For help with printing your printable sudoku puzzles, see "Printing Tips" below.
Printing Tips
When you click a printable sudoku puzzles link, a new box or tab will open and this new area will contain the puzzle. At this point, you can use your browser to print the puzzle. Just use the browser's print function or on some browsers you can right click to get a menu.
If your printable sudoku puzzles do not print properly, you may need to adjust the page margin settings to move the image around. For example, if you increase the top margin, the image will move closer to the bottom. Also, you may be able to adjust the "Print Size" setting to improve your print.
You can also choose to copy your sudoku puzzles for future use or to use in another program. Simply click your right mouse button on the puzzle graphic while on the printable page and select "save" to save the file on your computer.
If you still need additional instructions, please see "Contact Us" below
Contact Us
If you have any questions or comments about the free printable sudoku puzzles or for any of our free printables, please contact us.